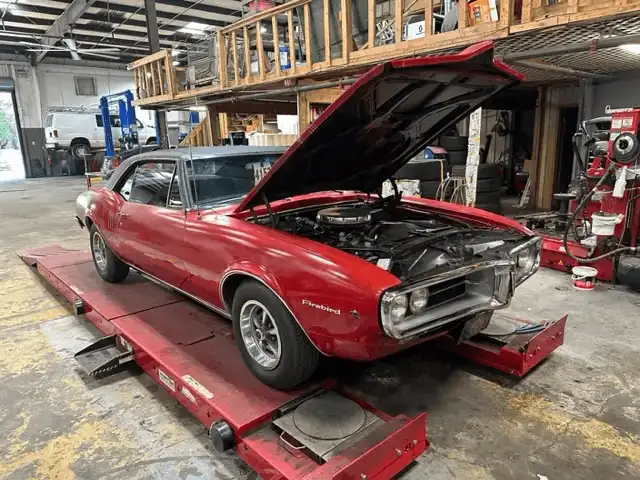 Kennesaw, Georgia, a city in the heart of Cobb County, holds a unique place in America's automotive history. We proudly carry on this legacy at Dalton Automotive, your local go-to auto mechanic shop in nearby Marietta.
Kennesaw's journey with the automobile began in the early 20th century when railroads dominated transportation. However, the city foresaw the potential of motorized vehicles and embraced them with enthusiasm. Over time, the famous Glover Machine Works, a homegrown locomotive production and repair facility, pivoted from trains to automobiles, symbolizing the evolution of transportation in our city.
Transportation in Kennesaw, GA, has transformed since the days of steam locomotives, but the necessity for reliable transit remains constant. And Dalton Automotive is the best of the best.
Our connection to Kennesaw's automotive past is profound, but our commitment to its present is even stronger. We specialize in a complete range of auto mechanic services. From routine maintenance to complex repairs, we service hybrids, diesel cars, trucks, fleets, and everything in between.
Our Flagship Services
Why Customers Have Been Choosing Us Since 1993
Since our establishment in 1993, we've maintained a legacy of superior automotive excellence in Kennesaw and neighboring areas. We are recognized for delivering top-tier services at highly competitive rates.
Dalton Automotive is a locally owned and operated, independent auto shop that provides an affordable alternative to the dealership. We deliver dealership quality without the associated inconvenience or high costs.
Our ASE-certified technicians possess extensive expertise and training, catering to a diverse range of Asian, European, and Domestic cars. We specialize in Honda, Toyota, Acura, and Lexus vehicles.
From complex diagnostics and major repairs to brake maintenance and routine inspections, we are well-equipped with cutting-edge technology to service it all.
We proudly back our work with a 3-year/36,000-mile warranty on most labor and automotive parts.
Our steadfast dedication to exceptional automotive care and customer service helps our shop stand out. Our team of seasoned mechanics focuses on restoring your vehicle safely and efficiently. Contact us at 770-427-0996 to schedule your appointment today!