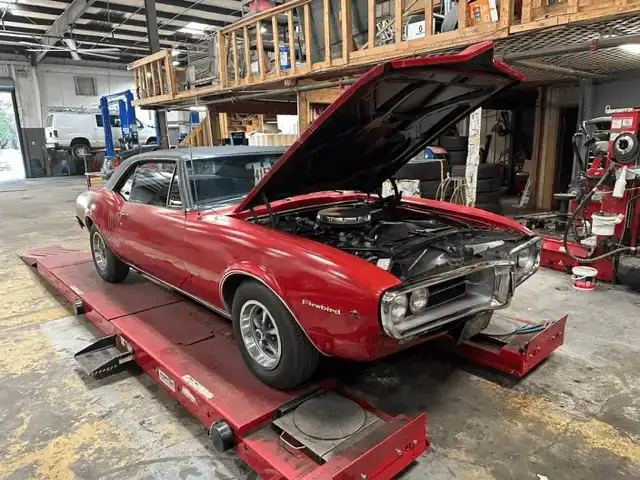 Nestled in the heart of Georgia lies Marietta, one of the largest suburban neighborhoods in the greater Atlanta Metropolitan area. Steeped in Southern charm and vibrant heritage, Marietta's car history and bustling modern automotive industry are as fascinating as the classic vehicles that once graced its streets.
In the early 20th century, Marietta witnessed the emergence of its first car dealerships, linking it to the wave of automobile innovation sweeping the nation. As roads improved and car ownership increased, the town evolved into a hub for travelers, leading to a surge in local businesses catering to these newfound road enthusiasts.
The town's proximity to Atlanta, a major American city, further cements its status as a significant player in the transportation industry. For businesses and residents alike, Marietta's roads provide crucial connectivity, linking them to opportunities both within and beyond Georgia's borders.
Today, the automotive industry remains a prominent player in Marietta's economic landscape. The city boasts numerous auto mechanics and repair centers that play their part in ensuring the smooth operation of Georgia's transportation system. It's no surprise that Marietta has become synonymous with quality automotive services. And Dalton Automotive is the best of the best.
Our team of experts combines expertise with a passion for cars, offering a seamless, exceptional customer experience. We are proud to offer a wide range of automotive services, including:
Our Flagship Services
Why Customers Have Been Choosing Us Since 1993
Since 1993, we have upheld a tradition of automotive excellence in Marietta and the surrounding communities. We are renowned for providing our customers with the highest quality services at some of the most competitive prices.
Dalton Automotive is a locally owned and operated, independent auto shop that provides an affordable alternative to the dealership. We deliver dealership quality without the associated inconvenience or high costs.
Our ASE-certified technicians possess extensive expertise and training, catering to a diverse range of Asian, European, and domestic cars. We specialize in Honda, Toyota, Acura, and Lexus vehicles.
From complex diagnostics and major repairs to brake maintenance and routine inspections, we are well-equipped with cutting-edge technology to service it all.
We proudly back our work with a 3-year/36,000-mile warranty on most labor and automotive parts.
Our unwavering commitment to automotive excellence, outstanding customer service, and consistent improvement sets us apart. Our team of expert professionals is dedicated to getting your vehicle back on the road safely and efficiently. Call 770-427-0996 to schedule your appointment today!
Serving Marietta, Georgia, and other nearby locations
Kennesaw, GA
Roswell, GA
Smyrna, GA
Woodstock, GA
And more