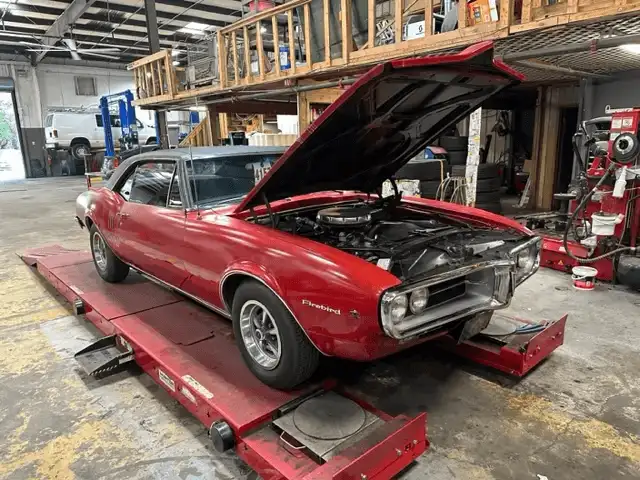 Nestled in the heart of Fulton County, Roswell, Georgia, boasts a charming blend of historical depth and modern innovation, especially within the automotive sector. As your premier destination for reliable auto mechanics near Roswell, Dalton Automotive is proud to uphold the city's longstanding tradition of automotive excellence.
Did you know that before cars took the spotlight, Roswell was buzzing with the clatter of horse carriages and the hum of train tracks? The Southern Railway once played a pivotal role in connecting Roswell with the greater Atlanta area, ushering in a new era of modernization.
Fast-forward to the present, and the city stands as a beacon of the automotive industry's growth, housing a variety of state-of-the-art service centers like Dalton Automotive.
As your preferred auto mechanics near Roswell, Georgia, our ASE-certified mechanics employ the latest diagnostics and tools to get your vehicle back into prime condition. From major repairs to tune-ups and routine oil changes, we ensure your car's health and performance meet the highest standards in every service we perform.
Our Flagship Services
Why Customers Have Been Choosing Us Since 1993
At Dalton Automotive, our expert mechanics consistently advance their skills with ongoing training, new certifications, and the latest industry equipment. With competitive prices and dealership-quality services, We ensure your vehicle receives the outstanding service it deserves.
Dalton Automotive is a locally owned and operated, independent auto shop that provides an affordable alternative to the dealership. We deliver dealership quality without the associated inconvenience or high costs.
Our ASE-certified technicians possess extensive expertise and training, catering to a diverse range of Asian, European, and Domestic cars. We specialize in Honda, Toyota, Acura, and Lexus vehicles.
From complex diagnostics and major repairs to brake maintenance and routine inspections, we are well-equipped with cutting-edge technology to service it all.
We proudly back our work with a 3-year/36,000-mile warranty on most labor and automotive parts.
Moreover, Roswell's commitment to transportation extends beyond automobiles. Our shop in Marietta, Georgia, is within driving distance from the Computer Museum of America in Roswell, which includes exhibits showcasing transportation technology—a nod to Roswell's embrace of automotive progression. Trust Dalton Automotive to get your vehicle back on the road again—call 770-427-0996 to schedule an appointment today!