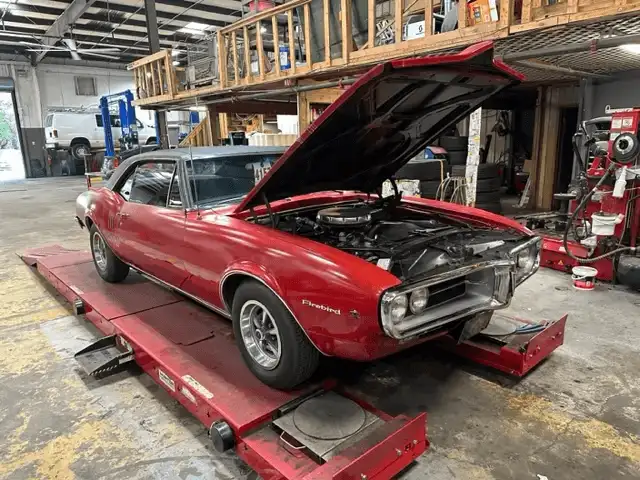 Nestled in the heart of Cherokee County, Woodstock, Georgia, carries a rich tapestry of history, including its unique connection to the automotive world. Woodstock's proximity to the former Dixie Highway, once the nation's main automobile thoroughfare, positioned it as an important checkpoint for early 20th-century travelers.
Woodstock was also once a stop on the Louisville & Nashville Railroad, bridging the gap between large cities and bringing in a diverse array of vehicles. This deep-rooted automotive heritage persists today. Located in nearby Marietta, Dalton Automotive is one of the finest auto mechanics and car care professionals in the state.
Our mechanics are experts in a wide range of Domestic, Asian, and European makes and models. With a growing population of over 30,000 residents, Woodstock's transportation needs are evolving, and our auto services have grown to meet this type of demand.
At Dalton Automotive, our mechanics combine years of expertise and decades of experience with cutting-edge automotive technology to get your car back on the road.
Our Flagship Services
Why Customers Have Been Choosing Us Since 1993
When it comes to maintaining your vehicle, Dalton Automotive delivers unparalleled services, guaranteeing peak performance and your utmost confidence. We provide hassle-free, dealership-quality services without the high costs.
Dalton Automotive is a locally owned and operated, independent auto shop that provides an affordable alternative to the dealership. We deliver dealership quality without the associated inconvenience or high costs.
Our ASE-certified technicians possess extensive expertise and training, catering to a diverse range of Asian, European, and Domestic cars. We specialize in Honda, Toyota, Acura, and Lexus vehicles.
From complex diagnostics and major repairs to brake maintenance and routine inspections, we are well-equipped with cutting-edge technology to service it all.
We proudly back our work with a 3-year/36,000-mile warranty on most labor and automotive parts.
Our dedicated team ensures that your automobile runs at its optimal performance, keeping you on the road with confidence. Call 770-427-0996 to schedule an appointment today!