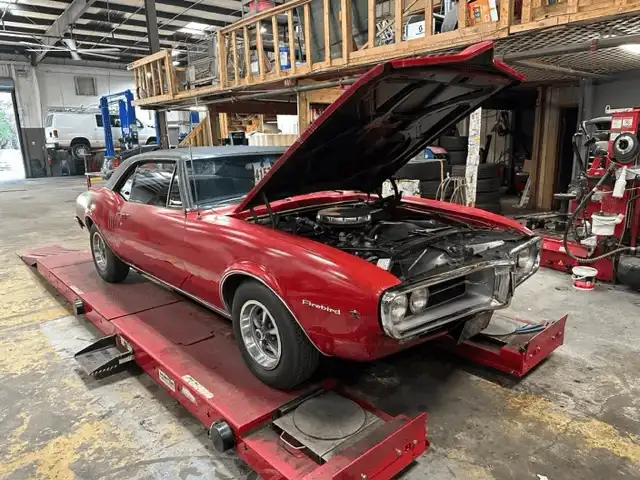 In the heart of Cobb County, steeped in a rich history of locomotives and automobiles, sits Smyrna, Georgia, a city where transportation has always been celebrated. Smyrna's unique automotive history dates back to the early 20th century when the city witnessed the evolution of transportation from the fervor of railroads to the revolution of cars, making it a fitting haven for auto enthusiasts and experts alike.
Today, this vibrant city, known to many as the Jonquil City due to its abundant golden flowers, thrives on a robust automotive industry, and finding a reliable auto mechanic in Smyrna, Georgia is as important as the vehicles themselves.
Dalton Automotive is among the best of the best—our auto mechanic services are deeply rooted in Smyrna's tradition of automotive and transportation excellence. We are proud to offer a wide range of automotive services, including:
Our Flagship Services
Why Customers Have Been Choosing Us Since 1993
At Dalton Automotive, our professional mechanics stay ahead of the curve through continuous training and cutting-edge industry tools. We ensure your car receives the exceptional service it deserves. From family cars and trucks to diesel and fleets, our expertise is as diverse as Smyrna's historical tapestry of transportation.
Dalton Automotive is a locally owned and operated, independent auto shop that provides an affordable alternative to the dealership. We deliver dealership quality without the associated inconvenience or high costs.
Our ASE-certified technicians possess extensive expertise and training, catering to a diverse range of Asian, European, and Domestic cars. We specialize in Honda, Toyota, Acura, and Lexus vehicles.
From complex diagnostics and major repairs to brake maintenance and routine inspections, we are well-equipped with cutting-edge technology to service it all.
We proudly back our work with a 3-year/36,000-mile warranty on most labor and automotive parts.
We will repair your vehicle with great care and efficiency. Schedule your appointment online or call us at 770-427-0996 to get started today!